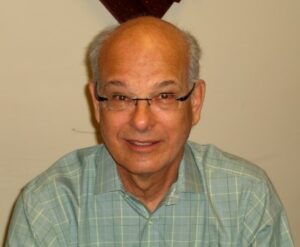 Rabbi Dr. Scott Saulson   
Rabbi Saulson serves Temple Anshe Sholom as our interim spiritual leader.  He joined us in July 2018 and will continue through June 2020.  Rabbi Saulson has recently served Temple Emanuel in Davenport, IA, Temple Beth El in Knoxville, TN and Temple Emanu-el in Waterford, CT.  He founded (in 2007) www.MovingParents.org.  He has served in various Rabbinic positions since 1976.  Rabbi Saulson says it best: "Looking back over the decades, I see that my calling to the rabbinate was a choice that evolved. Contributing to it were: my family's pride in our heritage and its respect for our traditions; the cultural awakening sown during my junior year abroad at the Hebrew University in Jerusalem; my enthusiasm for communal service solidified by my Peace Corps assignment; my doubts about the excellence I might achieve and the impact I might make as a foreign service officer, my intended career; my desire to set standards for my own religious life; and, my readiness to explore the world of rabbinic learning and leadership."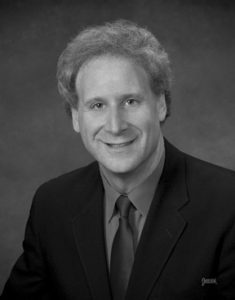 Rabbi Emeritus Paul Caplan
The new millennium brought to Temple Anshe Sholom a new spiritual leader.  On July 15, 2000 Rabbi Paul Caplan came to us from Baltimore, Maryland where he served Beth Am Synagogue for three years and for ten years prior to that he was rabbi of Beth Shalom Synagogue in Baton Rouge, Louisiana.  At both posts, Rabbi Caplan served with distinction.  His rabbinate is based on the foundations of God, Torah and Israel (both the People and the Land).  To enhance levels of observance and  commitment in these areas and others, Rabbi Caplan draws on Franz Rosensweig's "Ladder of Observance".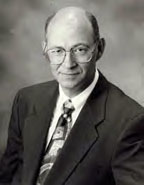 Rabbi Emeritus Donald N. Gluckman
Rabbi Donald Gluckman, our dedicated spiritual leader from 1980-2000, retired to become Rabbi Emeritus of Temple Anshe Sholom.   For the past 20 years Rabbi Gluckman supported social justice issues and counseled families and individuals in need of help.  As a teacher, Rabbi extended his knowledge to all ages from the Preschool to Adult Education Classes, as well as teaching the Confirmation Class of our High School Havurah.  Rabbi Gluckman also traveled with our high school students to Israel every three years.  We wish Rabbi and Judy many wonderful, healthy and satisfying years as they enjoy their retirement.